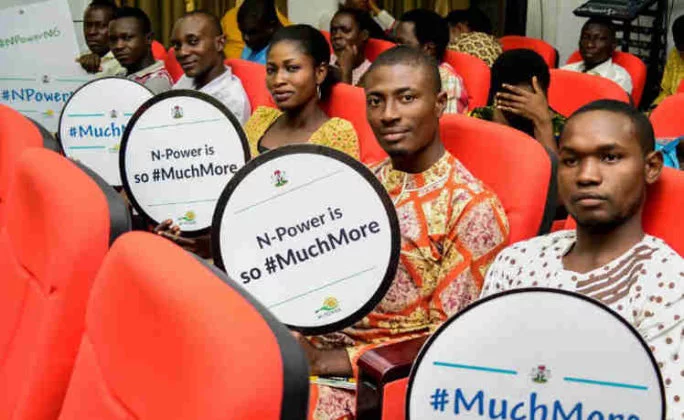 The portal for the recruitment of Batch C N-Power beneficiaries by the federal government will open by 11:45 pm on Friday, 26th June, 2020.
As previously reported by Naija News, the federal government had revealed that 400,000 candidates would be picked from the pool of applicants as Batch C beneficiaries of the N-Power scheme.
Meanwhile, the administrators of the scheme had told those who registered on the portal before the actual time that their applications are invalid, hence they have to do a fresh one.
It said: "We understand some people have attempted registration. Please NOTE that your registration is null and void. It doesn't count till the portal opens at 11.45pm tonight.
Following instructions are a vital component of the N-Power Programme. They are there to protect you.
#NPowerNG"
As the portal opens tonight, below are some easy steps to have a successful registration.
1. Log on to the application portal. (After providing your email address and password, you will receive further instructions in your email. Please ensure you have access to this email address.)
2. You will be required to read the terms and conditions of the N-Power Programme and accept that all the information you will provide is accurate.
3. Input your valid contact information (Email or Phone Number)
4. Once your email address has been confirmed, fill in your 11-digit BVN and date of birth in the following order (dd/mm/yy). (If your BVN details are inaccurate, you will not be permitted to go past this interface.)
5. Carefully fill all other necessary information and if done correctly, you will get a prompt confirming your information has been successfully registered.
You will receive a unique ID number at this stage. Kindly write it down and keep it safe.
Click here to access the N-Power recruitment portal.
The image below can be studied to get more guidance on how to register on the portal successfully. Goodluck!
Click here to apply for Npower 2020 recruitment.